As you know, on ASOS website you can find similar clothes from other stores and fashion designers. But usually it is difficult to find the exact match as it is difficult to describe the cloth that you see on an image or because their catalog is huge.
That is when Visual Fashion Finder comes handy. Either as a Google Chrome extension or on our website, you will be able to search ASOS by image with just one click.
For example, if you like this Zara dress and would like to search on Shein, just right-click on the image and click "Search on Shein".
Example how to search Shein by image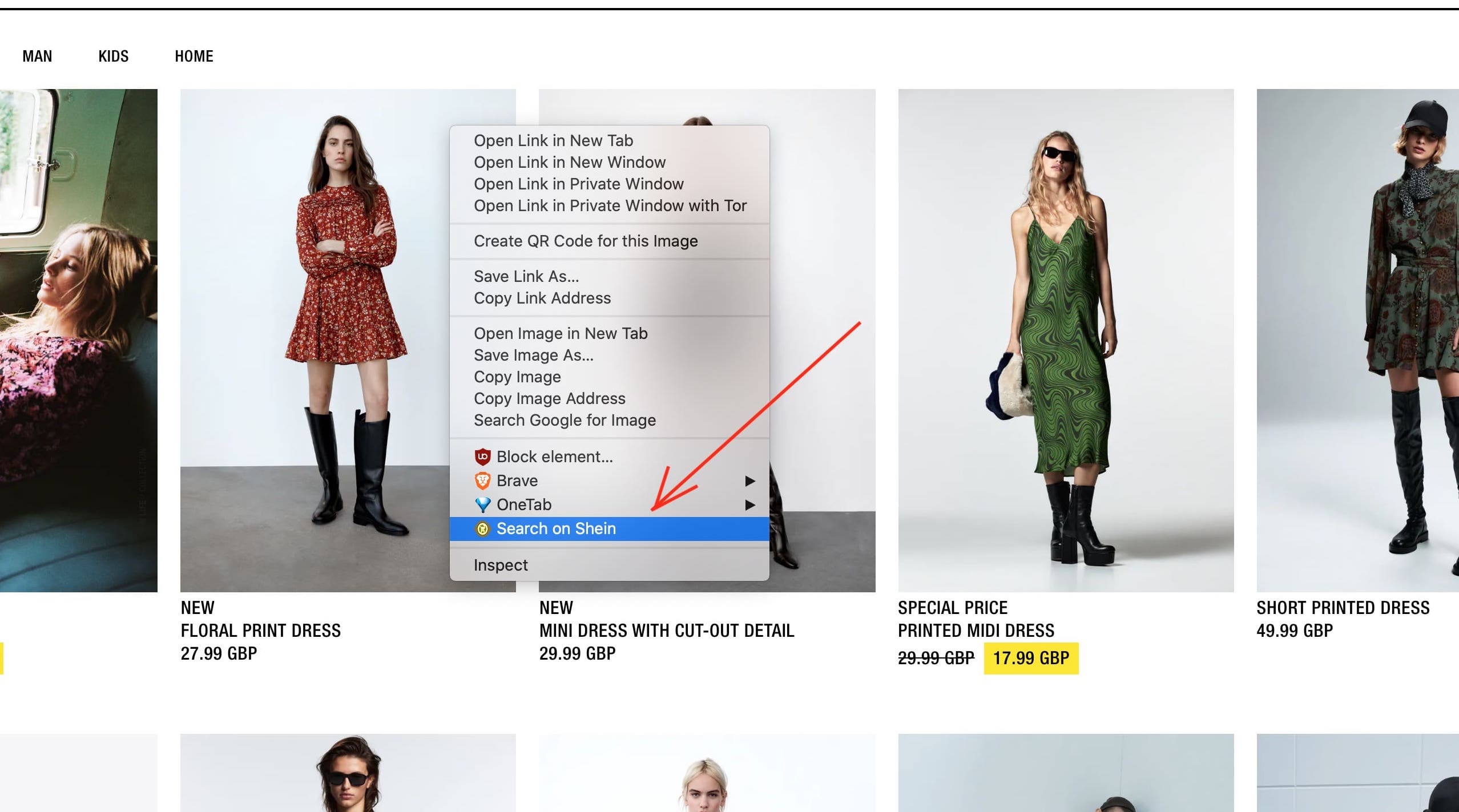 It will do a reverse search and you will instantly get all these results on Shein (as you can see, even much cheaper than the original).
Search result of searching Shein by image using the Chrome extension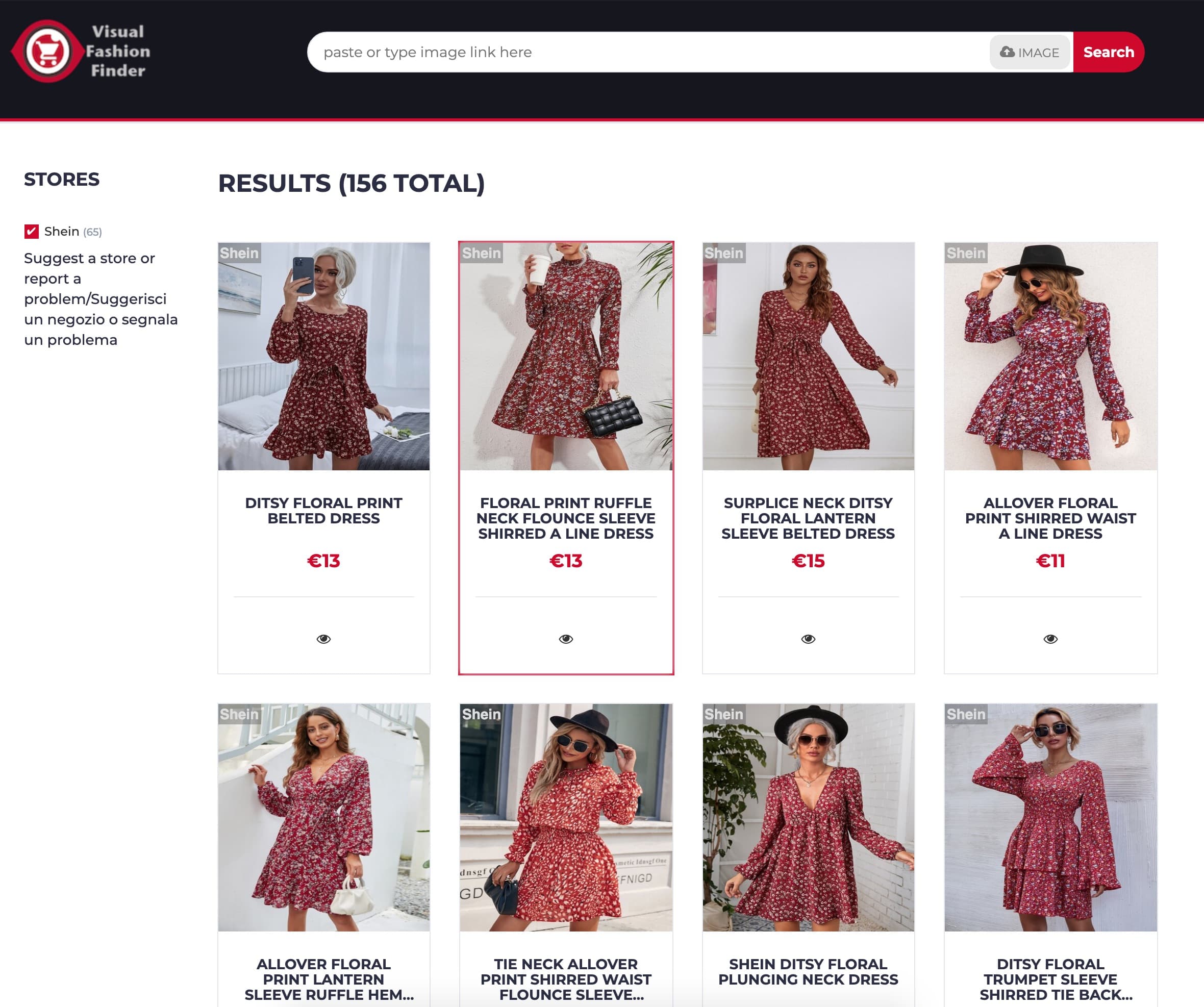 You can start using it for free here or install the Chrome Extension by clicking here.